Online for Business
Access your CNB accounts online 24 hours a day, 7 days a week!
Access your accounts anywhere, day or night, with Online for Business and our Mobile App!
We offer the latest in account safety including multi-factor authentication and encryption. You may initiate transactions from any computer with internet access.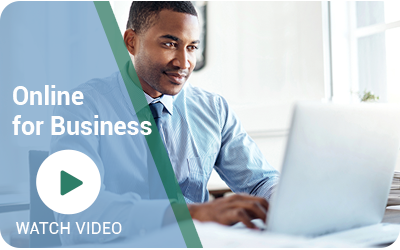 Citizens National Bank offers 4 packages of Online for Business which provide additional functionality depending upon your business needs.
Basic Package – Included free of charge with any business checking account.
Basic Plus – Initiate domestic and international wires yourself without having to go to the bank.
Small Business – Use Online for Business to manage your state and federal tax payments as well as initiate direct deposit of payroll for your employees with limited ACH access, or Vendor Payments.
Deluxe – Includes all the functionality of the previous packages in addition to full ACH capability, including electronic vendor payments and returns.
DOWNLOAD THE NACHA RULES BOOK
Ask about options for smaller businesses
Compare Packages
Business Bill Payment
Positive Pay
Account Alerts
Online Security
We're helping build businesses one relationship at a time.
CNB

Success Stories
---
Rettig Furniture Appreciates Positive Pay
Family-owned Rettig Furniture & Mattress has continued to thrive as a brick-and-mortar business in Findlay for more than 40 years. After being a victim of check fraud, Tony Rettig has found Citizens National Bank's Positive Pay program gives him peace of mind by monitoring daily activity for unauthorized check transactions. This protection allows him to focus on what he loves, helping furnish people's homes with quality furniture.
See More Success Stories
Join the Text Club to receive special offers and info for us.
Text
CNBOHIO

to (419) 285-6768

Service available in USA only. Text HELP to 419.258.6768 for help. Standard Text Message
and any ProTexting List,send "STOP" to 419.258.6768. MS Marketing Provided by ProTexting.com